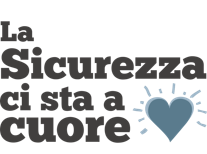 The wellbeing of our employees is our priority. We are committed to providing and maintaining a safe and healthy workplace for all employees, their families and future generations.
This is why we consider health and safety to be the most important company value. To safeguard and develop health and safety culture the company is dedicated to achieving a status of zero accidents.
The Health and Safety programme
There is a particularly articulated training system involving all our human resources:
A monthly level I Safety Committee.
A weekly Level II Safety Committee.
Basic training for all personnel.
The use of personal protective equipment.
"5 minutes for safety" every day at the beginning of each shift.
OHSA programmed inspections.
Annual Health and Safety days at all sites.
Controls
The project involves:
Scheduled and extraordinary maintenance of all equipment.
Crosschecks between workers at various sites.
Certifications
The sites of Atella, Caselette-Alpignano, Fontanellato, Marcon, Monza and Osimo are certified according the ISO 45001:2018 standard norm.
The standard certifies the voluntary application of a system that ensures an adequate control regarding the Safety and Health of Workers, complying with the mandatory standards as well.